The Recommendations on this page are a summary of a number of suggestions on other pages on our website.
 Exercise Suggestions
The importance of exercise has been identified as the leading strategy for preventing Alzheimer Dementia.  So we can recommend some exercise programs – specifically selected for elderly or senior people.
With this Gentle Fitness DVD, you can feel better in less than 20 minutes. Gentle Fitness has six short routines, so use the parts you like the best! People don't tire of Gentle Fitness. This best selling DVD meets the needs of tens of thousands of people around the world. Perfect for use in the comfort and privacy of home and at community wellness programs. Free 20-page GUIDE TO EXERCISE booklet included.  You can ease pain and fatigue like magic with the healing stretches, exercises, therapeutic breathing. The program includes chair exercises, chair yoga DVD for seniors, people with age related stiffness and stamina concerns, arthritis, fibromyalgia pain, diabetes, circulation issues, living with multiple sclerosis, Parkinson's, other special needs. You deserve to feel good!
The Zumba Fitness program is fantastic and designed by baby-boomers for baby-boomers.  This is a fun program which is more or less a cross between dance and exercise.  Everyone can do this regardless of your fitness level. You can start at your own pace and it is designed in a lower intensity, so that anyone can participate.  From the very first step in the program you will be moving towards health and vitality.  At the Amazon website, the customers are very enthusiastic with more than 370 positive reviews.  Zumba Gold Live It Up is the total-body wellness program that feels like a party while it revitalizes your mind and body.  The Zumba Gold LIVE IT UP program includes three easy-to-follow workout DVDs, Zumba Toning Sticks and the Zumba Gold LIVE IT UP Healthy Living Guide for the Baby Boomer generation.

 Healthy Eating
Nutrition is the second most important contributor to prevent the onset of Alzheimer Dementia.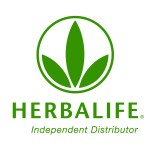 Healthy eating is the simplest way – by focusing on fruit and vegetables.
A simple way to ensure you get all the best nutrition is to use products like Herbalife Formula 1 Shakes – that are loaded with many of the vitamins, nutrients and minerals that your body needs.