There are lots of definitions for Alzheimer's.  A summary from Wikipedia is as follows:
Alzheimer's disease (AD), is the most common form of dementia.  There are other forms – but Alzheimer's represents 70-80% all all cases.  The disease was first identified by a German psychiatrist and neuropathologist in 1906.  As his name was Dr. Alzheimer – we can appreciate that the disease was named after him.  
The disease is normally obvious in people aged over 65, if you get it before you are 65 – they refer to it as early-onset Alzheimer's.  In 2006 there were 26.6 million people with the disease and as we are all getting older, it will become more prevalent.  There is a prediction that Alzheimer's will effect 1 in 85 people globally by 2050.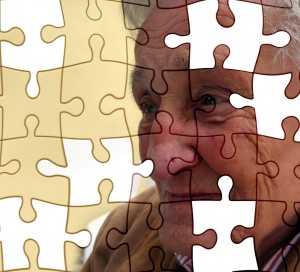 Alzheimer's is a disease in the brain that progressively kills of neurons (cells in you brain). The first symptom is loss of (short term) memory.  So people lose common things like keys, or they forget what they ate yesterday (perhaps difficult for other people also), they do not remember appointments, or change the time and date in their mind when an event should occur.  
Common sense is needed – as early symptoms are often referred to as "age related" concerns.  
Although Alzheimer's disease develops differently for every individual, there are many common symptoms. As the disease advances, symptoms can include confusion, irritability, aggression, mood swings, trouble with language, and long-term memory loss. As the person declines they often withdraw from family and society.
Since the disease is different for each individual, predicting how it will affect the person is difficult. On average, the life expectancy following diagnosis is approximately seven years. Fewer than three percent of individuals live more than fourteen years after diagnosis.
The cause and progression of Alzheimer's disease are not well understood. Research indicates that the disease is associated with plaques and tangles in the brain. Current treatments only help with the symptoms of the disease. There is no cure for the disease, which worsens as it progresses, and eventually leads to death.
I do have some issues with this definition.  It has been explained to me that people do not die directly from the AD.  But because of the behaviour changes, they will often die of something else. like pneumonia.  I had one family member who fell out of his bed, broke his hip and was subsequently placed in a wheelchair.  However, he was very uncomfortable and died not long after.
The plaque and tangles described above by Dr. Alzheimer are the keys to the damage in the brain that cause the memory loss.  They damage the neurons (the cells that do all the work in your brain) and the result is that you cannot access certain brain cells.  And this usually starts in the area of your short term memory.  That is why people forget what they ate yesterday, or conversations they had the day before.
There are lots of definitions of dementia and Alzheimer's – here is a very simple one from the Alzheimer's Association: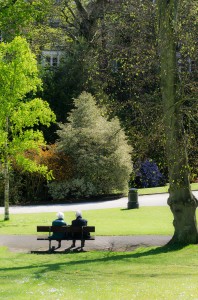 Dementia is a general term for a decline in mental ability severe enough to interfere with daily life. Memory loss is an example. Alzheimer's is the most common type of dementia.  It is caused by physical changes in the brain.
A slightly longer version:
Alzheimer's disease is a progressive brain disorder that damages and eventually destroys brain cells, leading to memory loss and changes in thinking and other brain functions. It usually develops slowly and gradually gets worse as more brain cells wither and die. Ultimately, Alzheimer's is fatal, and currently, there is no cure.
There is a lot of information about dementia and Alzheimer's on the internet.  We are researching lots of information from universities and other agencies and will try to make sense of it on this website.